Wingstix™ for Wishes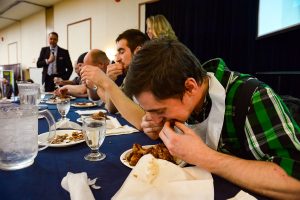 Come and enjoy fun and frivolity as celebrities match their skills with audience members in a Chicken-Wing Eating Competition. Cheer on your favorite competitor! Laugh at the antics! Proceeds from this competition go to the Children's Wish Foundation.
4-H Manitoba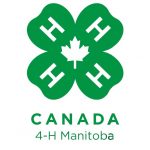 4-H is a youth program that provides members with the resources and activities to build self-confidence, communication and leadership skills while learning about a topic of their choice.
Poster Contest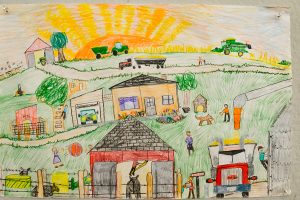 Life on the Farm is the theme of this year's Poster Contest for Manitoba students in Grades 3 through 6. Growing up in a farming community can be an exciting adventure. Now elementary students are invited to submit their own impressions of Life on the Farm and win cash prizes. Winning entries will be displayed at the show.
Taste the Best
To view and taste the finest in foods from Manitoba's beef, pork, chicken, turkey and egg producers, visit the attractive and popular Taste the Best display. This value-added retail exhibit showcases an impressive arrangement of excellent products available from Manitoba's agri-food industry. So visit Taste the Best and enjoy sampling some of the excellent beef, pork and poultry products available from local producers.
Pork Quality Competition
Be sure to attend this exciting feature at Prairie Livestock Expo – the largest pork quality competition in North America! Manitoba's pork is world-renowned for its high quality. This event celebrates excellence in pork production by recognizing the "Best of the Best."
Producers from across Canada are invited to compete for the title of Grand Champion! Dependent solely upon industry sponsorship, this event is a good news story for the pork industry. Prize money will be donated to charitable organizations selected by the winners; and more than 7500 kg of the world's finest pork will be donated to provincial food banks for distribution during the holiday season.
Come and see the top 10 entries on display throughout the show. Be sure to attend the awards presentation.